Archbishop Margaret E. Benson-Idahosa became the first female Chancellor in Africa in 2002 when she became the Chancellor of Benson Idahosa University, a University that seeks to graduate men and women of integrity who will exhibit excellence with Godliness in every field of life.
She also presides over the Church of God Mission International- a church that boasts of over 6000 branches across Nigeria, and numerous branches in Africa, Europe, North America and Asia; and also pastors the Faith Arena (The Church International Headquarters) branch, a 20,000 capacity auditorium.
Bishop Margaret Benson -Idahosa was born on the 29th of July, 1943, into the royal lineage of the Benin Kingdom. She was ordained into the ministry on the 24th of May, 1983 and consecrated Bishop on the 5th of April, 1998. This position makes her first female Pentecostal Bishop of a ministry of this magnitude in Africa.
As a trained educationist, she established the Word of Faith Schools which currently has more than 108 schools (Kindergarten, Primary and Secondary) all over Nigeria.
She also established the International Leadership Resource Institute (ILRI) to teach leadership ethics and principles to pastors and other categories of leaders and church workers.
Her love for the less privilege and abandoned babies saw her establish an Orphanage where babies are cared for, called "My sister's place".
As an author, Archbishop Margaret Benson-Idahosa has the following books among others in print:-
The womb of Harvest
The Female Minister
Tearing the veil
Go for it
Empowered for Radical Change
Season of Harvest
Born naked Not empty.
Bishop Margaret Idahosa received a Certificate of Ordination in 1984 as a member of the Clergy-Osborn Foundation. She is also the recipient of a Doctor of Divinity degree from Oral Roberts University.
She is the executive president of, All Nations for Christ Bible degree programmes for local and international students.
She is the President-General of the Christian Women Fellowship International (CWFI), a non-denominational body that is committed to teaching women how to discover their true potentials, to be good mothers, wives and instruments for end-time evangelism. Branches of this body are in the North America, Europe and Africa.
She is the president, Faith Mediplex group of hospitals which combines orthodox medicine and prayer to give total wholeness to the human body. Two others branches are located in Abuja and Uyo in Nigeria with Headquarters in Benin City.
Vice President, International Communion of Charismatic Churches (ICCC), with headquarters in the USA.
Executive Member, Board of Regent, Oral Roberts University, Tulsa, USA.
Member, Board of Directors, POISE Nigeria, Lagos.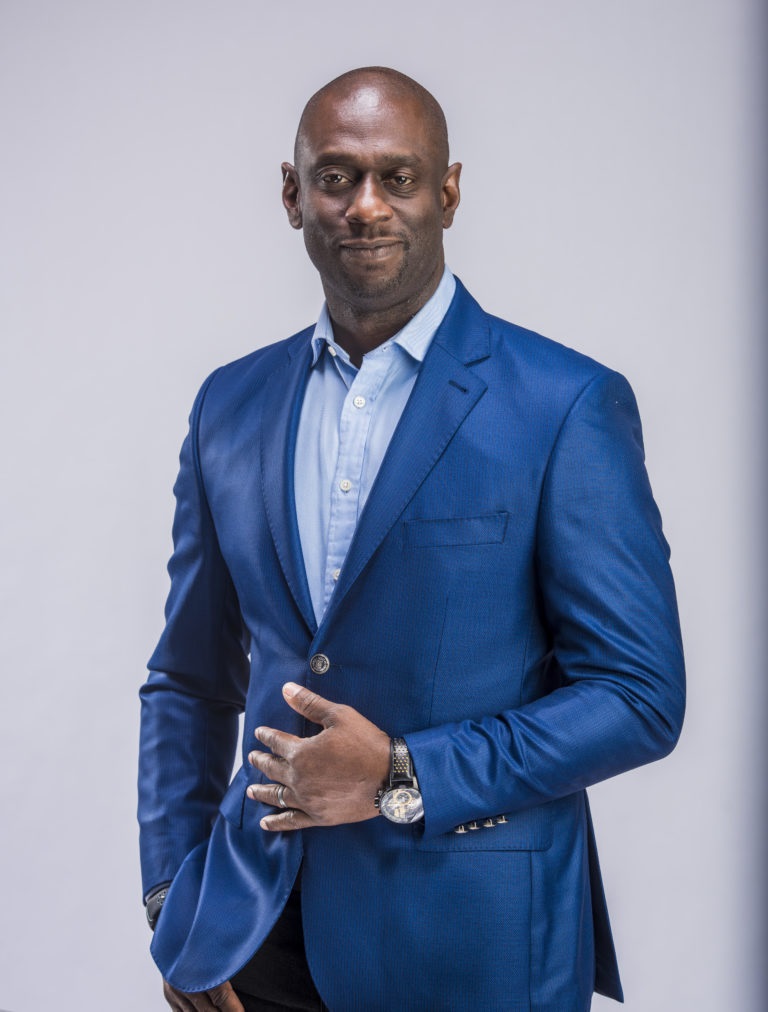 Born to one of the world's most renowned evangelists – Late Archbishop Benson Idahosa of blessed memory and Archbishop Margaret E. Benson Idahosa, Bishop Faith Emmanuel Benson Idahosa II, popularly known as Bishop FEB, a prominent man of God, exceptional professional and reputable entrepreneur leads an exemplary life worth being reckoned with.
Bishop FEB Idahosa obtained his Bachelor of Science degree in Biology and a Bachelor of Arts Degree in Business Administration from Oral Roberts University, Tulsa, Oklahoma, USA in 1994. In 1995, he obtained a Masters Degree in Public Health from the George Washington University Graduate School, Washington D. C.
He has been the President of Benson Idahosa University since March 15th 1998. He demonstrates excellent leadership qualities in a multi-generational environment, and helps nurture the students of the university into developing their leadership potential. Along with his duties as President of BIU he is also the President of Big Ben's Children Hospital, Vice President of Faith Mediplex group of hospitals, Vice President of All Nations for Christ Bible Institute Intl., Vice President of the Archbishop Idahosa Foundation and Idahosa World Outreach. He is a member of the Church of God Mission International (CGMi) Council of Bishops, its Board of Administration, Board of Education, the International Communion of Charismatic Churches, Victory Christian Fellowship Newcastle DE, and the Edo National Association, USA. In all of these responsibilities Bishop FEB functions in excellence and Godly professionalism.
Bishop FEB serves as the Bishop of the headquarter branch of Church of God Mission International, overseeing the spiritual affairs of the church and the branches under it. He also supervises the campus fellowship arm of the church (Christian Fellowship International) and the churches newest innovation, the Next Generation Leadership (NGL) Churches. With about 9 (nine) of these churches started across Nigeria, Church of God Mission is reaching the vital 18 – 35 year old demographic of youth that is poised to change Nigeria.
Bishop FEB Idahosa is a born trans-generational leader who showcases godliness and excellence wherever he goes and in whatever he does amongst his peers. He has continuously been honored with various awards by both religious and non religious bodies on his entrepreneurial, goodwill, developmental and leadership endeavors ranging from the Oral Roberts University Academic Peer Advisor program award of as far back as 1994 to the most recent Grand Fellowship Award by the Institute of Strategic Management Nigeria.
As an author of two books, loving husband of Rev. Laurie Whetstone-Idahosa, father of Three(Feb Jnr, Nathan and Judah) and an elite minister of God, Bishop Faith Emmanuel Benson Idahosa II remains an epitome of vast knowledge, a man of humility, integrity and a multi-faceted leader.
Bishop David Oyedepo is a Pastor, author, business magnate, architect and philanthropist.
He is the founder of the David Oyedepo Ministries International, which birthed the Living Faith Church Worldwide.
David founded the Living Faith Church Worldwide also known as Winners' Chapel International. It has branches in over 300 cities of the world.
The church also owns Faith Academy, Covenant University, Kingdom Heritage Model School and Landmark University. It also launched the World of Faith Bible Institute where church leaders are taught christian principles.
Bishop Oyedepo established a charitable organisation, David Oyedepo Foundation, (DOF). It is a christian not-for-profit organisation committed to showing love to people as God commanded.
Bishop David Oyedepo has received numerous awards most especially in recognition of his philanthropic activities across Africa.
He is happily married to Faith Oyedepo and they are blessed with four amazing children.
David Oyedepo believes that commitment triggers creativity; creativity triggers productivity; and productivity triggers success.
Creflo Augustus Dollar, Jr. is an American televangelist, pastor, and the founder of the non-denominational World Changers Church International based in College Park, Georgia, a suburb of Atlanta. Dollar also heads the Creflo Dollar Ministerial Association (formerly called International Covenant Ministries), Creflo Dollar Ministries, and Arrow Records.
Creflo Augustus Dollar, Jr. was born January 28, 1962, in College Park, Georgia, United States of America, to a police officer, Creflo Augustus Dollar, Sr. (1936-1993) and Mrs. Dollar. As a child, he attended the Baptist Church School, and is a 1984 graduate from the West Georgia College in Carrollton, Georgia, where he received a Bachelor of Science degree in education.
It was after that, he decided to start his own business and started with the development of World Changers Ministries Christian Center.
He also has an honorary Doctor of Divinity degree from Oral Roberts University (1998)
Dollar began developing World Changers Ministries Christian Center in 1986. He held the church's first worship service in the cafeteria of an elementary school in College Park, with eight people in attendance. He later renamed the ministry as World Changers Church International (WCCI), and the congregation moved from the cafeteria to a dedicated chapel. Four services were held each Sunday, and Creflo added a weekly radio broadcast. On December 24, 1995, WCCI moved into its present location, the 8,500-seat facility known as the World Dome.
Creflo Dollar Jr. is married to Pastor Taffi Dollar, and the marriage is blessed with five children, Gregory Dollar (Son), Jordan Dollar (Daughter), Jeremy Dollar (Son), Alexandria Dollar (Daughter) and Lauren Dollar (Daughter). The family lives in Atlanta.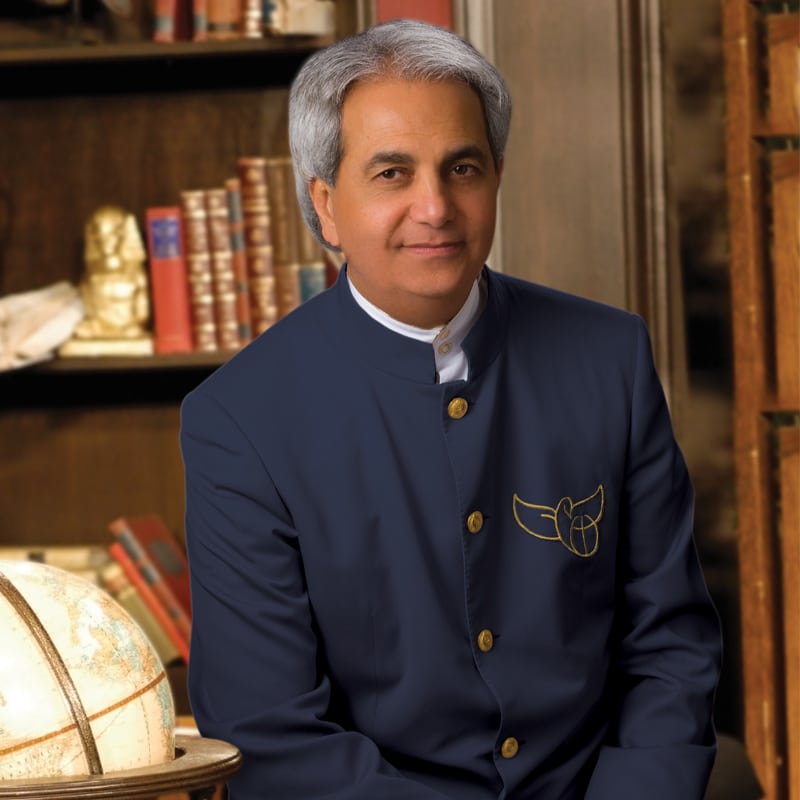 Toufik Benedictus "Benny" Hinn is a well-known Israeli televangelists, Christian evangelist and Bible teacher who practices faith healing. He is the author of best-selling books including Good Morning Holy Spirit, The Blood, and many more.His thirty-minute TV program This Is Your Day is among the world's most-watched Christian programs, seen on various Christian television networks worldwide, including Trinity Broadcasting Network, Daystar Television Network, Revelation TV, Grace TV, Vision TV, INSP Networks, and The God Channel.
Hinn's teachings are charismatic, accepting the validity of spiritual gifts, and Word of Faith in origin, with a focus on financial prosperity, is uncompromising message of God's love was inspired hundreds of millions to a personal relationship and deeper walk with the lord Jesus Christ
as his ministry approaches half-century milestone, his gospel of the lord Jesus Christ continues to be fervent.
Pastor Benny's ministry is also engaged in work with My Father's House children's homes in Mexico and Asia, as well as with feeding programs, crisis relief, and hospital care. For years, his ministry has provided food, clothing, shelter, education, and religious training for thousands around the globe (including partnerships with numerous missionary and relief agencies).